Welcome to Viking Mat Company
100 Years of Supplying Timber, Crane & Access Mats to the Construction Industry
Contact Us Now
Featured Products
Viking Mat Co. is one of the top suppliers of timber mat products for the construction industry in North America. Our new and used timber mats, hardwood access mats, timber crane mats, and swamp mats provide support and stability for any project. Take a look at some of our solutions.
Full-Service Capabilities
Viking Mat Company offers rental, lease, and buy-back options with both new and used wooden construction mats throughout North America. We also offer dedicated and reliable transportation solutions for your project with our in-house logistics department specializing in both rail and over-the-road trucking. Viking Mat will work with you from start to finish — we can provide access mat placement and staging in addition to mat grading services once the job is complete!
View All Services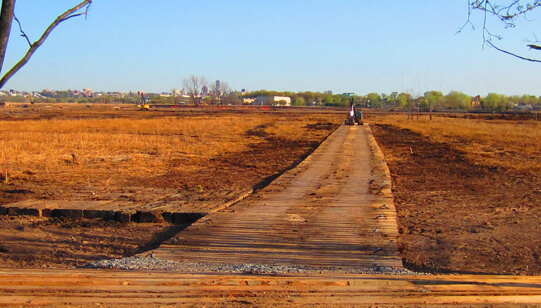 Markets Served
Our mats are useful for completing projects in a wide variety of industries, including forestry (logging mats), oil and gas, power transmission and distribution, heavy civil construction, marine construction, and renewable energy. Our 100+ years of experience working with hardwood mats have equipped us with the knowledge and tools to support even the most complicated projects – helping our customer base of contractors complete projects with the utmost confidence and efficiency.
View All Markets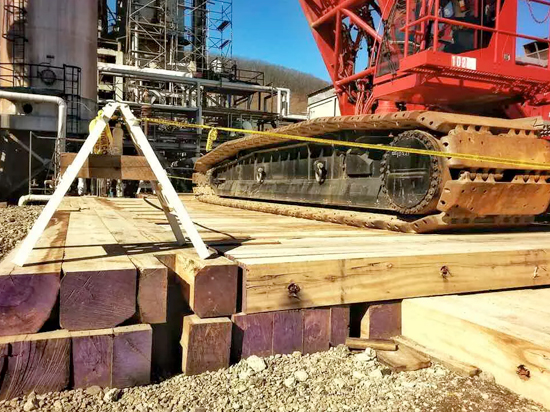 About Viking Mat
When you choose Viking Mat, you're adding a trusted member to your team. Our high-quality timber mats — combined with our capabilities — give you the edge to meet your goals. Viking Mat has been supplying the foundations for construction projects across North America since 1910. We have over 80 storage facilities across the United States and a wide selection of new and used timber, access and hardwood crane mats and fir crane mats to serve your needs. Let us help you operate more efficiently and stay on schedule with our supply of mats for the timber, logging, and construction industry.
Learn More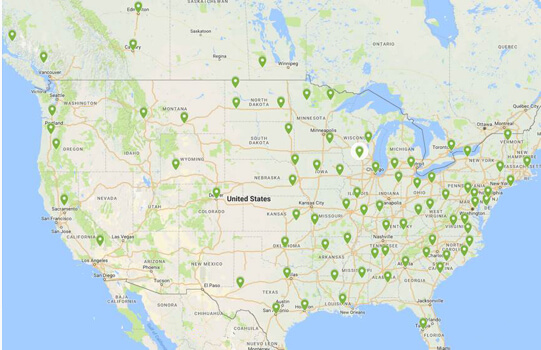 Testimonials
"We used Viking Mat as our mat supplier at the Kitimat Modernization Project near Kitimat, BC. Viking supplied mats directly to our project on time, the quality was very good, and the pricing very competitive."
— Brett Bergermann, Transportation Manager, Sarens of Canada.
Stay Efficient. Stay on Schedule.