8" Timber Mats
We offer new & used timber mats made of  Mixed Hardwoods, Solid Oak, or Douglas Fir. All of our mats can be notched to expose bolts or can be used with cables to make lifting easy. Additionally, the timber mats we offer are durable enough to stabilize most track equipment.
For your convenience, we offer buyback offers and rent to own agreements in addition to outright purchases.
Vary from length 16' to 20'
Also referred to as Bridge Mats
Typically used on ROW's, under cranes, or for bridging creeks, rivers, etc.
Hardwood-Mixed, Solid Oak, Fir or Pine
Weight: determined by size and species
Get A Quote Now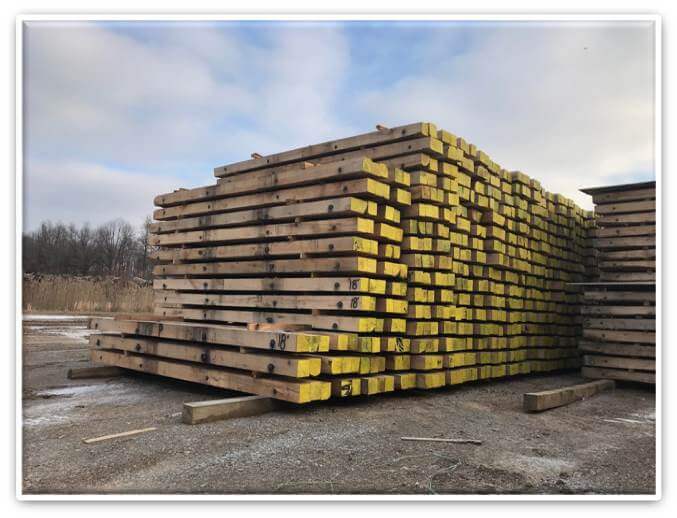 Stay Efficient. Stay on Schedule.