Temporary Road Mats
8" Timber Mats
Temporary Road and Dragline Mats
We offer new and used 8-inch timber mats made of mixed hardwoods, solid oak, or douglas fir. All of our temporary road mats can be notched to expose bolts or can be used with cables to make lifting easy. Additionally, the timber mats we offer are durable enough to stabilize most track equipment.
Since our road mats are made to be temporary solutions, for your convenience, we offer buyback and rent-to-own agreements in addition to outright purchases.
Features of Our Dragline Mats:
Varied in length from 16' to 20'
Also referred to as 8″ and pipeline mats
Typically used on ROWs, under cranes/heavy equipment, or for bridging creeks, rivers, etc.
Varied in weight and determined by size and species
Get in Touch
Contact us to get a quote on 8 inch dragline mats, temporary road mats and pipeline mats. Get your project done right with Viking Mat.
Get A Quote Now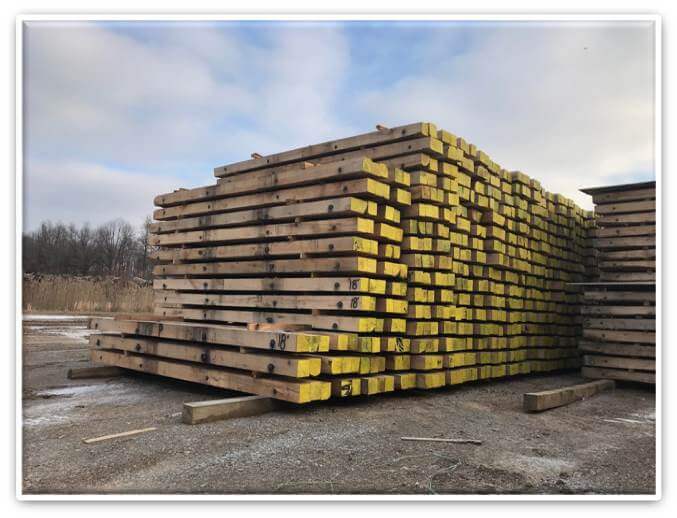 Variety of Timber Species
The type of timber you choose for your temporary road mat is important, as all species have different characteristics. We are available to help you find the right type of timber for your application.
Our range of species for 8-inch timber includes:
Hardwood mix
Solid oak
Fir
Pine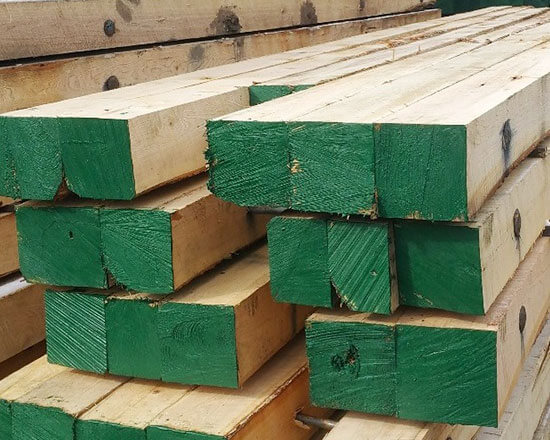 Uses for Dragline Mats
Our mats are used most commonly for construction purposes, such as for creating temporary roadways and staging areas for construction equipment. However, there are many ways to get creative with them as well. 
A couple of temporary road mats can turn into a temporary bridge across a creek or small body of water. They are highly effective for navigating flood zones for rescue workers.
We successfully provide solutions for the entire petroleum industry. Mats are needed in every sector to get oil and gas out of the ground. Other fields our dragline mats are used in are the Power Transmission & Distribution fields, Wind & Renewable Energy fields, Heavy Civil, and Marine fields.
Whether you work on roads, bridges, canals, dams, airports, sewerage systems, pipelines, or railways, these 8" dragline mats will come in handy. Contact our team at Viking Mat today to discuss purchase and rent options.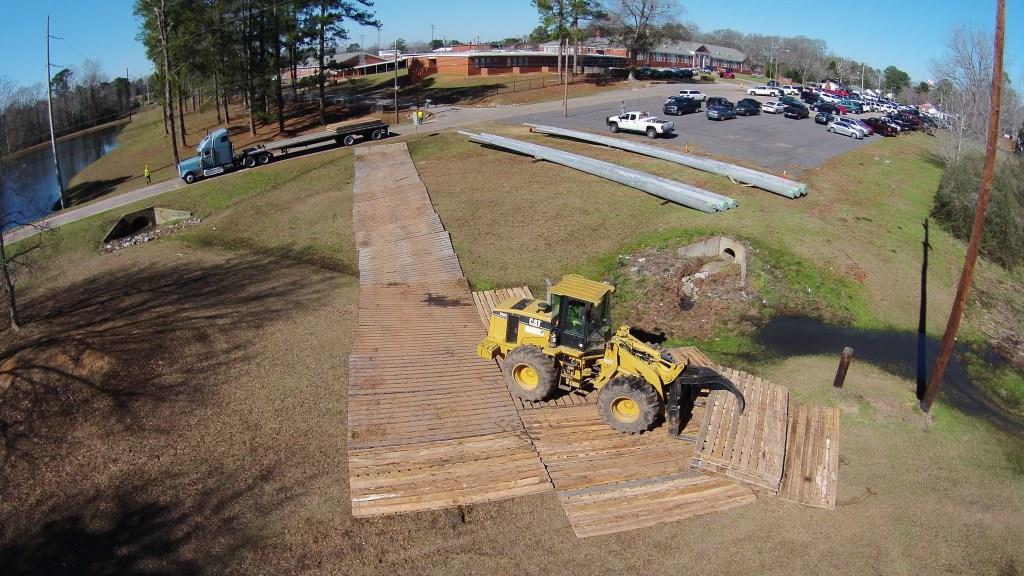 Get A Quote!
Use the form below and one of our team
members will get back to you just as soon
as possible.
Stay Efficient. Stay on Schedule.