About Us
Viking Mat Company is one of the largest suppliers of timber mat products in North America and has been in the forest products industry since 1910. We work primarily in the timber industry as a timber mat fabricator and supplier. We supply Crane mats, Oilfield mats, Bridge mats, Road board, Hardwood Lagging, Three Ply Laminated Mats, and Pipeline skids. We produce mats that are anywhere from 6″ to 24″ thick, 4′ to 8′ wide and from 4′ to 40′ in length. We work with both new and used mats and can provide a wide variety of options such as rental, rent to own, purchase, and even purchase with a buyback option. We can also provide additional services such as mat placement and staging on the right of way or jobsite yards as well as Mat Grading services when the mats are done being used on a given job. By allowing Viking to do the Mat Laying and Mat Grading & Sorting you can focus more on other tasks at hand, allowing for faster and more efficient project schedules.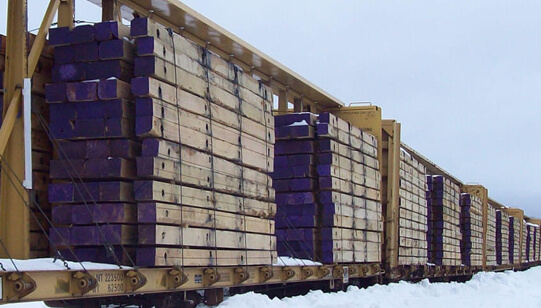 Find Us Nationwide
Viking's customer base is spread all over the lower 48 states and consists of pipeline contractors, transmission electric contractors, large general contractors, highway & bridge contractors, and crane contractors. We have several storage facilities across the U.S (54 different mat yards) with a wide variety of new and used mats. We know if given the opportunity we can show you that we can be a great source when needing mats for future projects or if you are needing to sell off used mats off a project once you are done with them.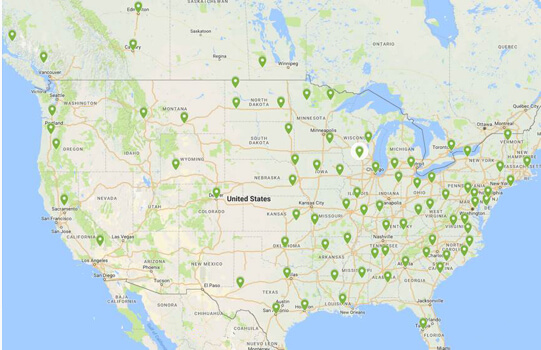 Our History
We trace our history in forest products to 1910 and the founding of the Emmer Brothers Company. In 1982, Emmer Brothers evolved into Viking Forest Products. Now an employee owned company, Viking Forest Products, LLC, has grown into one of the largest wholesale/distributors in the Upper Midwest. Our mill and customer base now stretches from coast to coast, from Canada to Mexico, and even overseas.
Viking Forest Products is proud to be a subsidiary of Forest City Trading Group. One of the largest wholesalers of forest products in the United States, Forest City Trading Group reported annual sales of $3.5 billion in 2017, representing over 6 billion board feet of lumber and panels shipped on 170,000 trucks and 30,000 railcars