Composite Mats
Viking Mat Company's composite mats provide a safe, cost-effective surface for year-round, all-weather performance. Composite Mats provide a tough, field verified and protecting surface that can be used for any application that requires access in special environments, stabilization for heavy equipment or ground protection for your temporary road and/or work site.
7.5' x 14' x 4" and 7.5' x 7.5' x 4"
Cam locks and simple hex to operate.
1,150 Lbs (7.5' x 14' x 4")
543 Lbs (7.5' x 7.5' x 4")
Get A Quote Now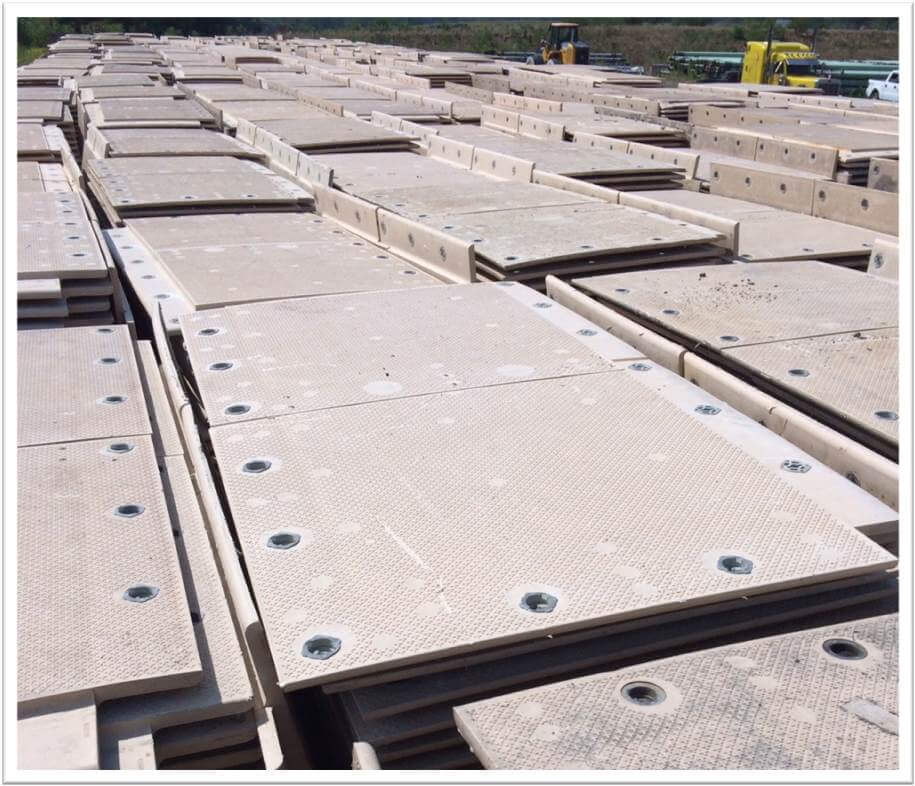 Stay Efficient. Stay on Schedule.