Composite Mats
Viking Mat Company's composite mats provide a safe, cost-effective surface for year-round, all-weather performance. Composite construction mats provide a tough, field-verified protecting surface. They can be used for any application that requires access to special environments. Composite mats can provide stabilization for heavy equipment or ground protection for your temporary road or work site.
7.5' x 14' x 4" and 7.5' x 7.5' x 4"
Cam locks and simple hex to operate.
1,150 Lbs (7.5' x 14' x 4")
543 Lbs (7.5' x 7.5' x 4")
DURA-BASE®, MegaDeck®
Contact us to get a quote on composite construction mats, and get the durable support you're looking for.
Get A Quote Now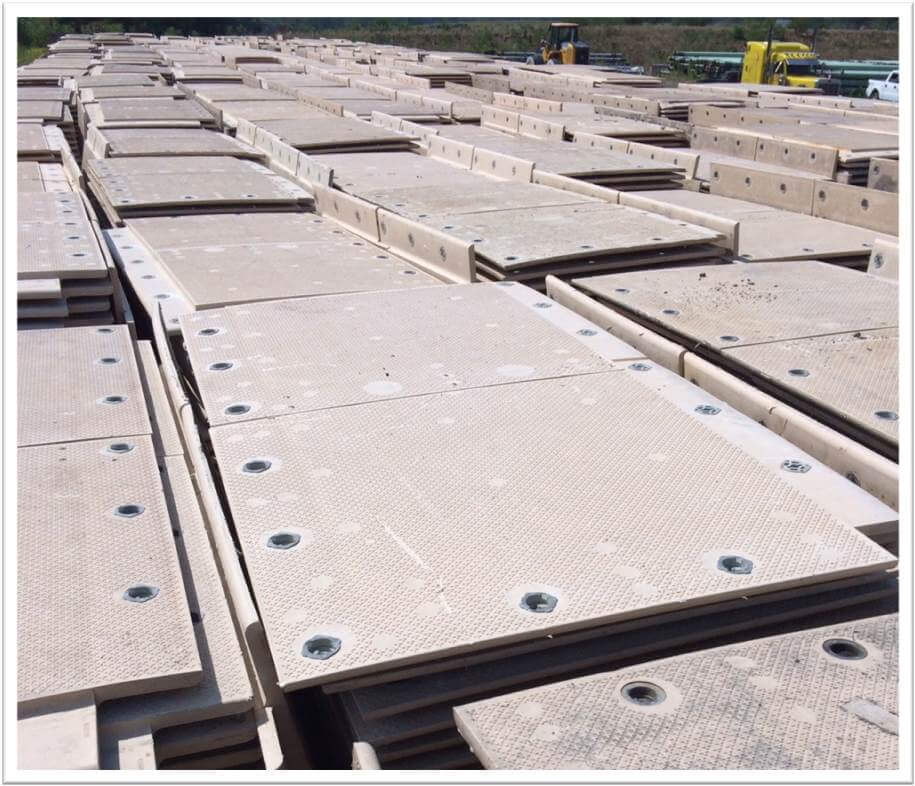 Get A Quote!
Use the form below and one of our team
members will get back to you just as soon
as possible.
Stay Efficient. Stay on Schedule.