Oilfield and Drilling Rig Mats
At Viking Mat, we have been an industry leader in providing rig mats, including for oilfield and drilling use, for more than a century. Our experts supply the rig mats you need to help keep your job site's rigs safe and secure, as we provide durable, high-quality mats that can withstand harsh weather conditions.
Rig Mats for Oilfields and Drilling
Crafted with quality in mind, our durable rig mats and oilfield rig mats are a state-of-the-art solution for professionals in the construction industry. Tested in the most rugged terrains, our rig mats are a top-of-the-line industry solution for safety and stability at your project sites.
Sizes: 4' to 8' widths and 10' to 40' feet in length
On-time delivery, set up and tear down
We offer oilfield rig and drilling mats, steel and steel-framed rig mats
All rig mats are stability tested to meet the demands of any project, including rig mats that are slip-resistant, lightweight and easy to assemble
Contact us to get a quote on Viking Mat oilfield rig mats, drilling rig mats, and steel or steel-framed rig mats, and increase support and safety for your next project.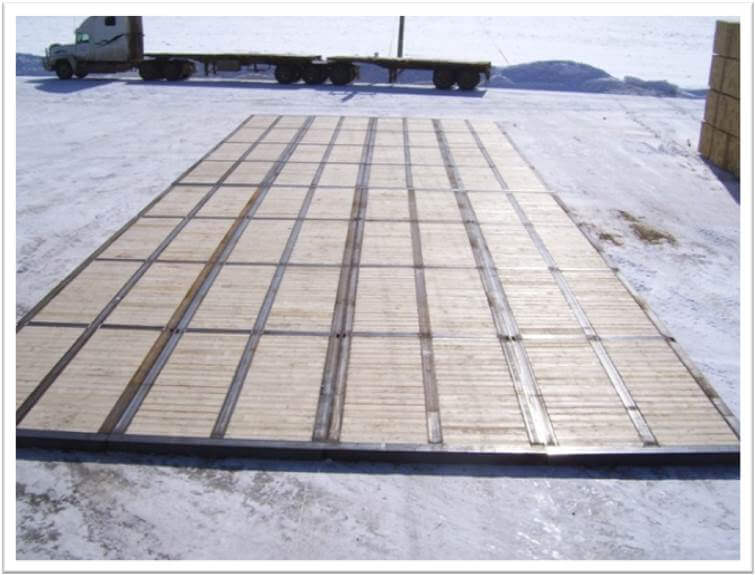 Contact Us for Oilfield and Drilling Rig Mats
Got a job that requires rig mats for use in an oilfield with drilling? We are here to provide you with information, answer any questions you may have, and create effective solutions to meet your project needs with high-quality rig mats. Benefit from the expertise of a company that has been in the rig mats business for many years, helping companies throughout the lower 48 states with a variety of projects. For any questions, please call or email Harvey.
Office Hours: Monday-Friday 7:00 am – 5:00 pm CST
Office Location: 7615 Smetana Ln #140, Eden Prairie, MN 55344
Get A Quote!
Use the form below and one of our team
members will get back to you just as soon
as possible.
Stay Efficient. Stay on Schedule.