Composite and Timber Crane Mats and Pads
Viking Mat offers lightweight, versatile composite or timber crane mats and pads that are suitable for a variety of construction projects on most terrains. Protect your cranes and heavy construction equipment and the earth underneath them with high-quality crane mats.
Our high-quality crane mats and pads are durable, efficient, and the perfect solution to meet your project needs. Regardless of which solution you pick, all our composite and timber crane mats are stability tested to help ensure project safety.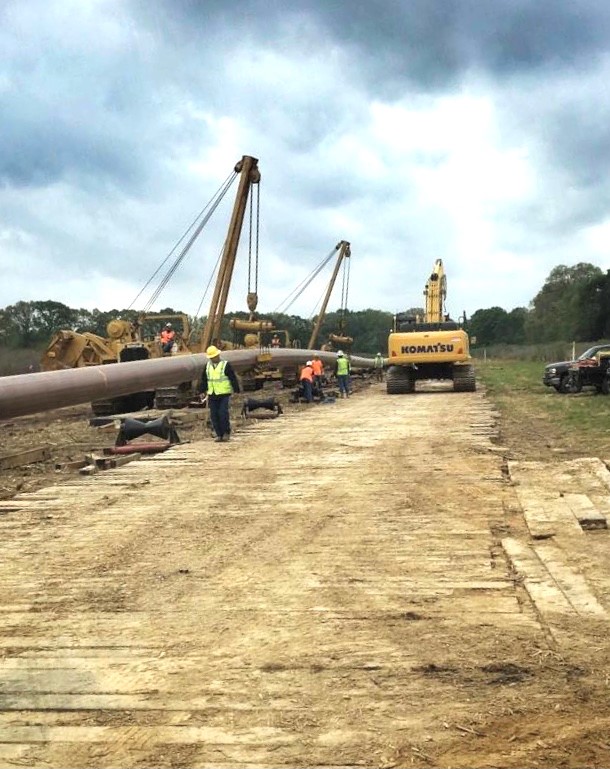 High-Quality Crane Mats and Pads for Various Terrains
Avoid environmental degradation and set your heavy equipment up for success with composite or timber crane mats or pads that are available for challenging and rugged terrains. Our safe, top-of-the-line crane mats and pads are available from 4' to 8' widths and 10' to 40' feet in length. 
We also offer speedy delivery, setup and teardown services to meet the needs of your specific project. Our operations capabilities include us having access to over 2,000 asset-based logistic companies with more than 25,000 trucks, providing us the ability to deliver your project materials in a quick and efficient manner. Our crane mat and pad services also include options for product grading and disposal of your matting assets.
Get A Quote Now
Ready to Get Started? Viking Mat is Here to Help.
Looking for crane mat or pad support or installation services? Contact us to start your project. Viking Mat, which has been in the forest products industry since 1910, is one of the largest suppliers of mat products in North America. Whether you want more information about our lightweight composite and timber crane mats and pads, or a quote, our friendly experts are ready to talk and meet your needs.
Office Hours: Monday-Friday 7 a.m. – 5 p.m. CST
Office Location: 7615 Smetana Ln #140, Eden Prairie, MN 55344
Get A Quote!
Use the form below and one of our team
members will get back to you just as soon
as possible.