Wood Shoring and Lagging Walls Custom Mats
At Viking Mat we have the ability to supply our customers with timber, lagging, shoring, and blocking for all industrial applications. Our experts will help fit your project with the mats you need to stay on track and get your project completed on time and under budget. We can also provide grading and disposal for any of your current mats that are too worn down or unsuitable for your next project.
Contact us to get started with your custom timber mats, and other custom lagging, shoring, and blocking solutions!
Get A Quote Now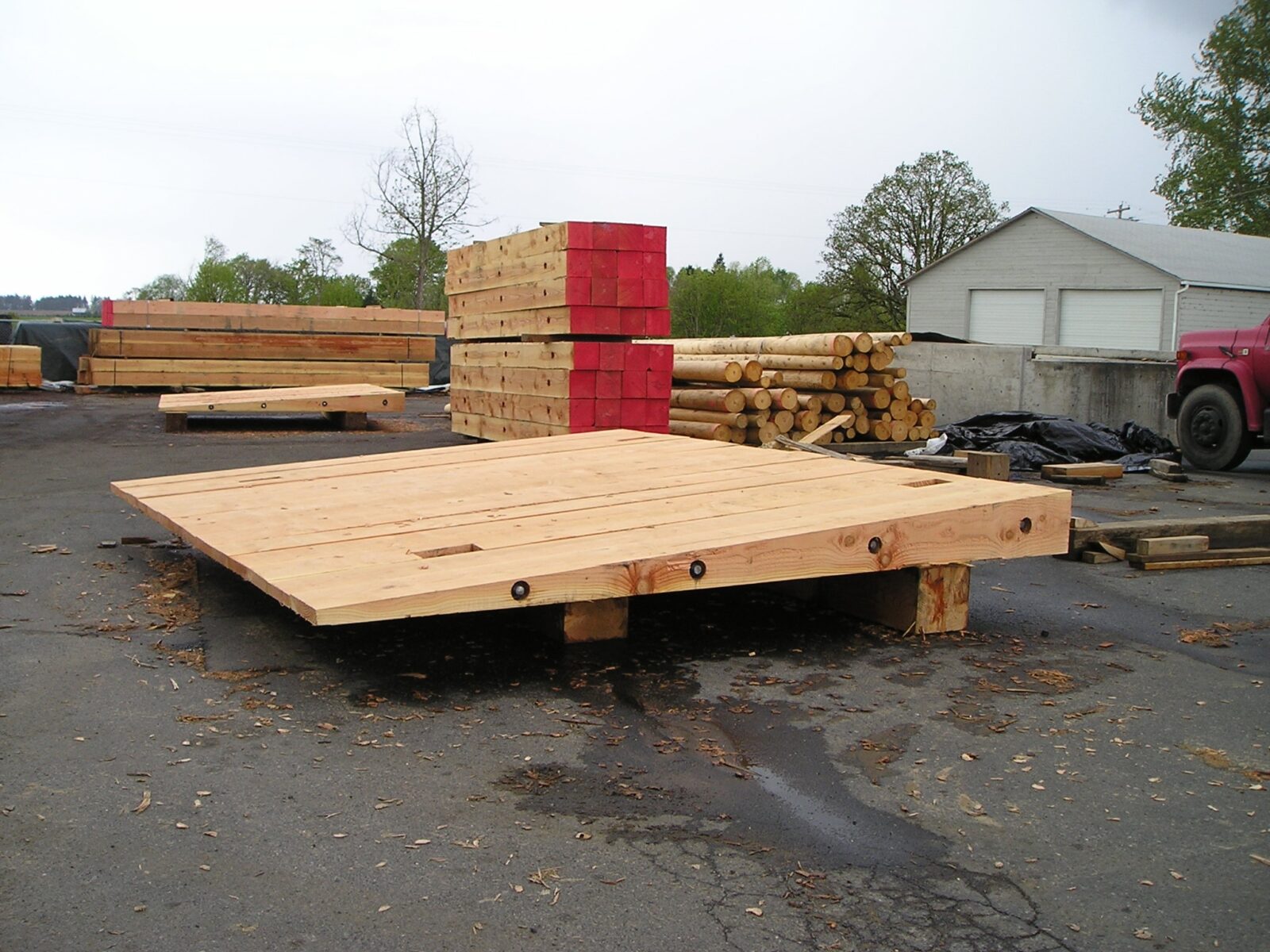 Mats for Lagging Walls, Shoring Wood
Mats available for any terrain — swamp, dirt, bog, unstable soil, etc.
Can provide lagging walls, shoring, blocking, mat installation and removal.
Variety of procurement options available — rentals, outright purchases, buybacks, lease options, and more.
Applications for Wood Shoring and Timber Lagging Walls
Wood shoring is often vital in providing structural support for large excavations or new structures being built. Retaining walls must be reinforced, and sometimes neighboring buildings need to be shored as part of a larger project. Getting the right mats is essential to completing a job well done.
Some projects call for the use of lagging walls, which timber is great for. Timber lagging walls are used to wrap wooden slats around piping, which helps protect it from physical impact, in addition to abrasion and corrosion.
Whether it's wood shoring or timber lagging walls, our experts work with all varieties of timber, including hardwood mix, solid oak, fir and pine. We will help identify which kind of timber and mats work best for your industrial applications, and will customize a solution that fits your needs.
Contact Us for Timber Lagging, Shoring and Blocking
Got the job and looking for assistance with timber, lagging, shoring and blocking? We are here to provide you with information, answer any questions you may have, and create effective solutions and provide options for your matting needs! Utilize the expertise of a business that has been in the forest products industry since 1910, helping businesses all throughout the lower 48 states with a variety of projects For any questions please Call Us or email Harvey.
Office Hours: Monday-Friday 7:00 am – 5:00 pm CST
Office Location: 7615 Smetana Ln #140, Eden Prairie, MN 55344
Get A Quote!
Use the form below and one of our team
members will get back to you just as soon
as possible.
Stay Efficient. Stay on Schedule.